When selling your Annapolis home, the primary objectives are to close a deal quickly and for the best price. In a hot seller's market, achieving these objectives is generally easier than in a buyer's market. Still, it's always important to have a robust marketing plan that includes an open house event, regardless of market conditions. A successful, well-attended open house can dramatically increase the speed at which your home will sell and often results in receiving multiple (and higher) offers.
So, how do you get more people to attend an open house? The highly-credentialed agents at
The Tower Team
have decades of
experience
maximizing attendance at open house events, resulting in exceptional home-selling results. This article describes the process of preparing for your open house event and provides open house tips for sellers.
Preparing for an open house
Ensuring that downtown Annapolis
homes for sale
will show well online and during an open house begins with an extensive process of preparing the home. The goal is to make the home look as beautiful and "move-in ready" as possible. The first opportunity to seize a buyer's attention and compel them to attend the open house is to have a detailed listing with beautiful photos. The appeal of your online listing is entirely dependent on a thorough process of preparing the home for sale.
Cleaning and curb appeal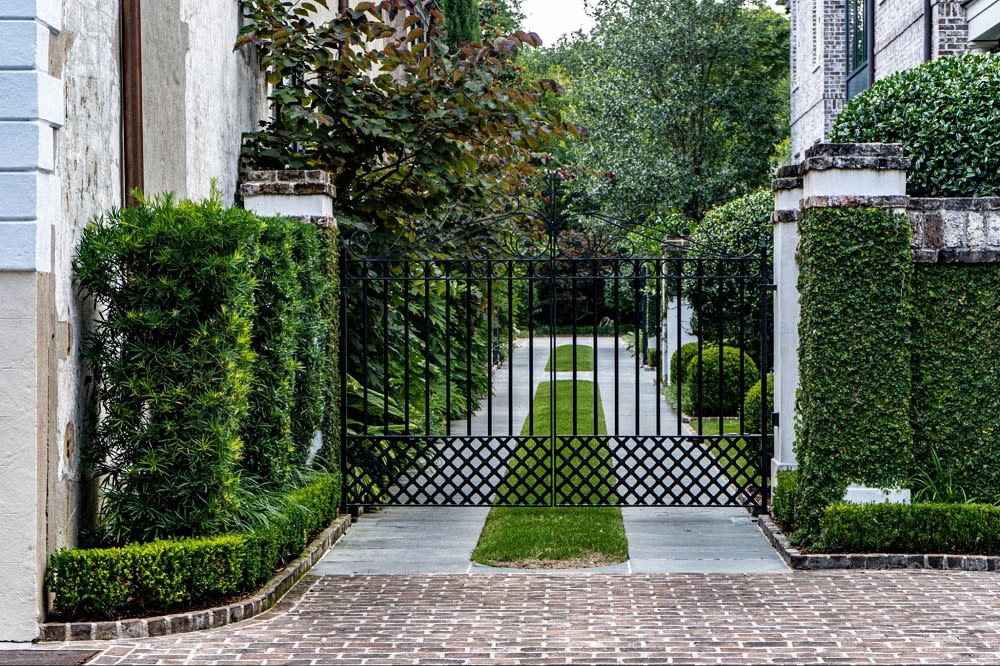 Preparing the home begins with cleaning. It's often worth the added expense to hire a professional cleaning service to come in and comprehensively clean the entire house. Carpets and any upholstered furniture that will remain should also be deep cleaned. Windows and glass doors should sparkle. Hardwood floors should be cleaned and polished. If hardwood floors are dull, worn, or damaged, you may want to consider having them refinished.

Preparing the home for sale includes cleaning the exterior as well. Hire a contractor to powerwash the siding, driveway, porches, and patios. A landscaping company can improve the appearance of your lawn, re-mulch garden beds, and add attractive color and texture with shrubs and flowers. Overgrown shrubs should be trimmed, and unsightly areas beautified. The property should look tidy, well-maintained, and attractive from the front yard to the back.
Declutter and depersonalize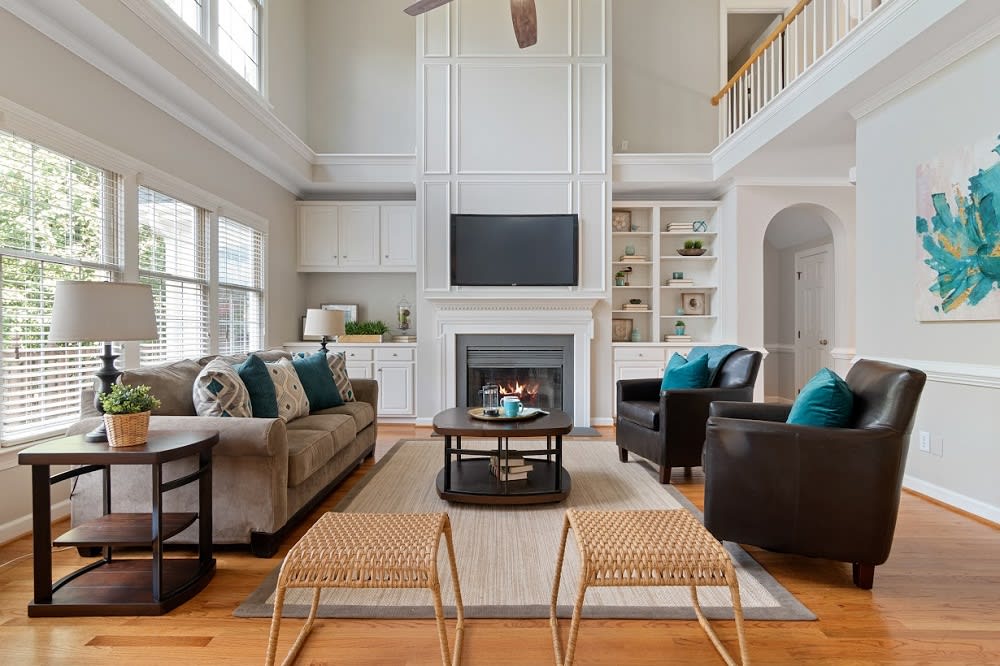 Inside the house, you'll embark on a process of decluttering and depersonalizing. Shelves, closets, and storage spaces should not be overloaded. When these spaces are full (or over-filled), it creates an unpleasant reaction and leads to a feeling that the home lacks adequate space.

All downtown Annapolis homes for sale should also be depersonalized. Depersonalizing is accomplished by removing as many photos and personal items as possible. The objective is to minimize indications or reminders that the house belongs to someone else. Without those reminders around every corner, guests will be able to envision themselves and their families living in the house. Imagination and emotional energy are powerful tools for enticing a buyer's interest in a home.
Repair and repaint

For downtown Annapolis homes for sale to look their best and get the most attention from prospective buyers, the interior and exterior should be repainted, and all necessary repairs should be completed. An optional consideration is to make value-adding updates.

When repainting, be sure to select neutral colors. Dark colors, bold colors, and wallpaper are frequently responsible for turning off potential buyers. Most people do not want the extra work and headache of having to repaint the house before they move in. Neutral colors ensure a broader appeal.

A common dilemma with home sellers is knowing when it's worthwhile to invest in updating the home. Sinking tens of thousands of dollars into major renovation projects may make a home sell faster, but you won't always get a substantial return on your investment. So, before committing to significant updates, discuss it with your agent. Smaller projects, like having old linoleum floors replaced, new carpeting installed, or painting outdated cabinets, are often worthwhile endeavors.
Staging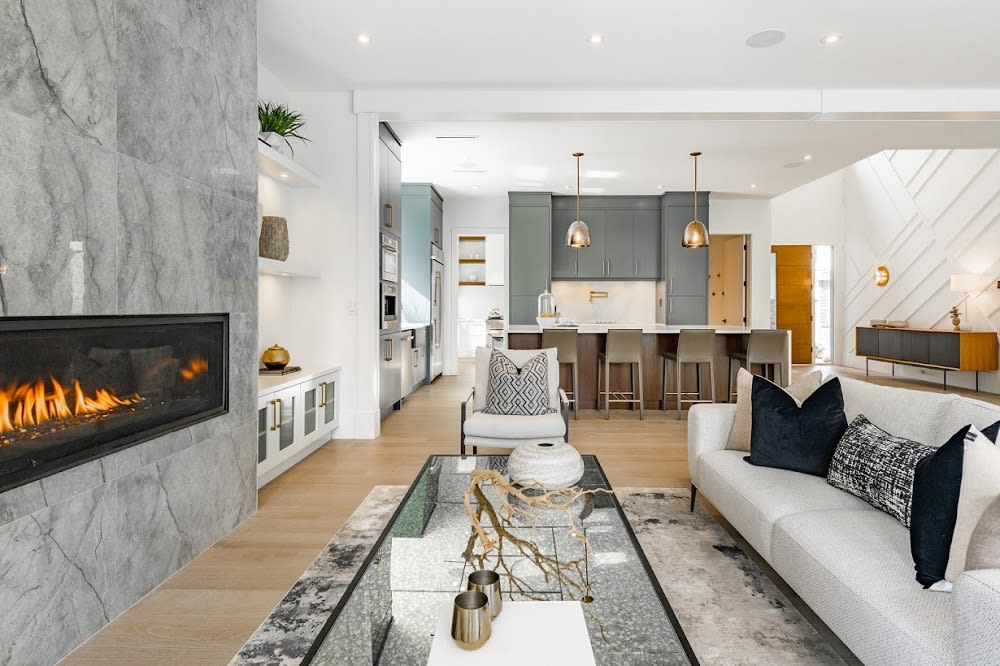 Hiring a professional staging company to prepare the home for photos and showings is one of the most effective ways to grab potential buyers' attention. An appropriately staged home has a clearly defined purpose for each room. The room's furniture and decor are tasteful, uncluttered, clean, and unworn. Bedrooms are gender-neutral and inviting. Every room is made to feel as well-lit and open as possible. Artwork, pillows, plants, linens, and small area rugs are strategically placed to add attractive splashes of color, texture, and interest throughout the house. The end goal for a professional stager is to make a home look picture-perfect and to create a luxurious and welcoming vibe that visitors love.

On the day of the open house event, staging will involve a few finishing touches that appeal to as many senses as possible. Having refreshments and freshly-baked cookies add pleasant aromas and appeal to the comfort-seeking centers of the brain. When feasible, having soft music playing and a lit fireplace will add to a desirable and relaxing ambiance. Other small details, like vases of fresh flowers, or a colorful bowl of fresh fruit, can further enhance visual appeal.
Promoting the open house

Effective marketing is the final step to ensuring that open house events for downtown Annapolis homes for sale are well-attended. Working with an experienced professional will ensure that the best possible strategy will be employed before, during, and after the open house event.
Before

In the days leading up to an open house event, the agent should have listed the property on the Multiple Listing Service (MLS), complete with a detailed and well-crafted description and photos that showcase the home's beauty. Traditional marketing methods like yard signs, postcards, door hangers, and printed ads promote the listing and advertise the upcoming event. The best agents will also have their fingers on the pulse of modern marketing methods. They will deploy a robust strategy that includes ads on major social media platforms, "live" video streams announcing the upcoming event, announcements in agency emails, video tours on YouTube, and virtual staging.
During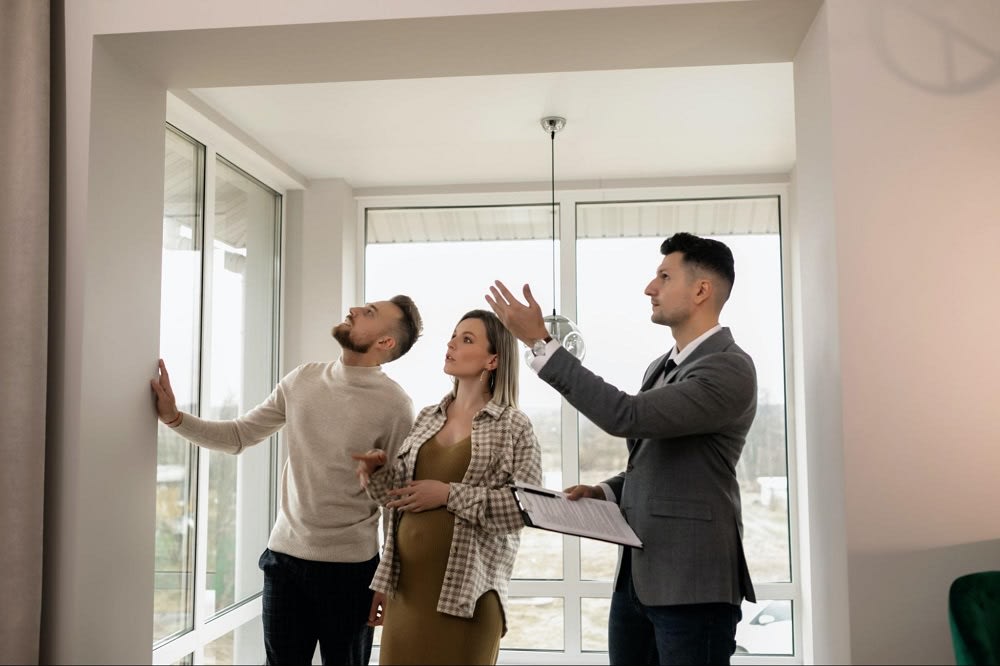 The open house will be strategically scheduled to ensure that many potential buyers visit the site simultaneously. Not only does this create an impression that the house is popular with buyers, but it can also sometimes trigger a sense of urgency. This strategy can result in a bidding war in a hot seller's market. The agent should be present during the open house to greet buyers, collect contact information, and answer any questions. It's also crucial for the agent to listen to buyers' comments as they tour the house, noting any common issues that seem to be a stumbling block.
After

After the open house event, the agent should have a list of buyers who have expressed interest as well as a list of things that should be done to further enhance the home's appeal. The agent should take time to send out thank you emails to all of the attendees. If no offers have been received, the agent should reach out by phone within a week of the event. These calls can narrow the list of prospects, identifying those with the highest degree of interest. The agent may offer additional private showings and begin negotiating with serious buyers.
A successful open house
The primary objective of an open house is to grab the interest of as many potential buyers as possible, resulting in offers and the sale of the home. The 2021 National Association of Realtors study entitled "Home Buyer and Seller Generational Trends" indicates that open house events rank third after real estate agents and mobile search devices as the means by which buyers search for homes. The open house is an essential marketing technique to help a home sell more quickly. Some key open house tips for sellers include proper planning, home preparation, professional staging, effective marketing strategies, and targeted follow-up. For expert help and assistance with the sale of your home and planning for a successful open house,
contact The Tower Team
.