A LITTLE LIFE UPDATE
My daughter, Ashley, just gave birth to her first child in February officially making me a grandma! I couldn't be prouder to finally take on the name "GiGi" of this little one and to see my own daughter become a mother. Having this new life in our family with spring in full bloom couldn't be more fitting…flowers sprouting, the grass becoming greener, leaves budding from the trees, and the birds nesting. It made me think of how my daughter nested for her little boy in the winter months. She did such a fantastic job with the help of my other daughter, Julia, and I want to share some of the process and tips in case you or someone you know is preparing to have a kid!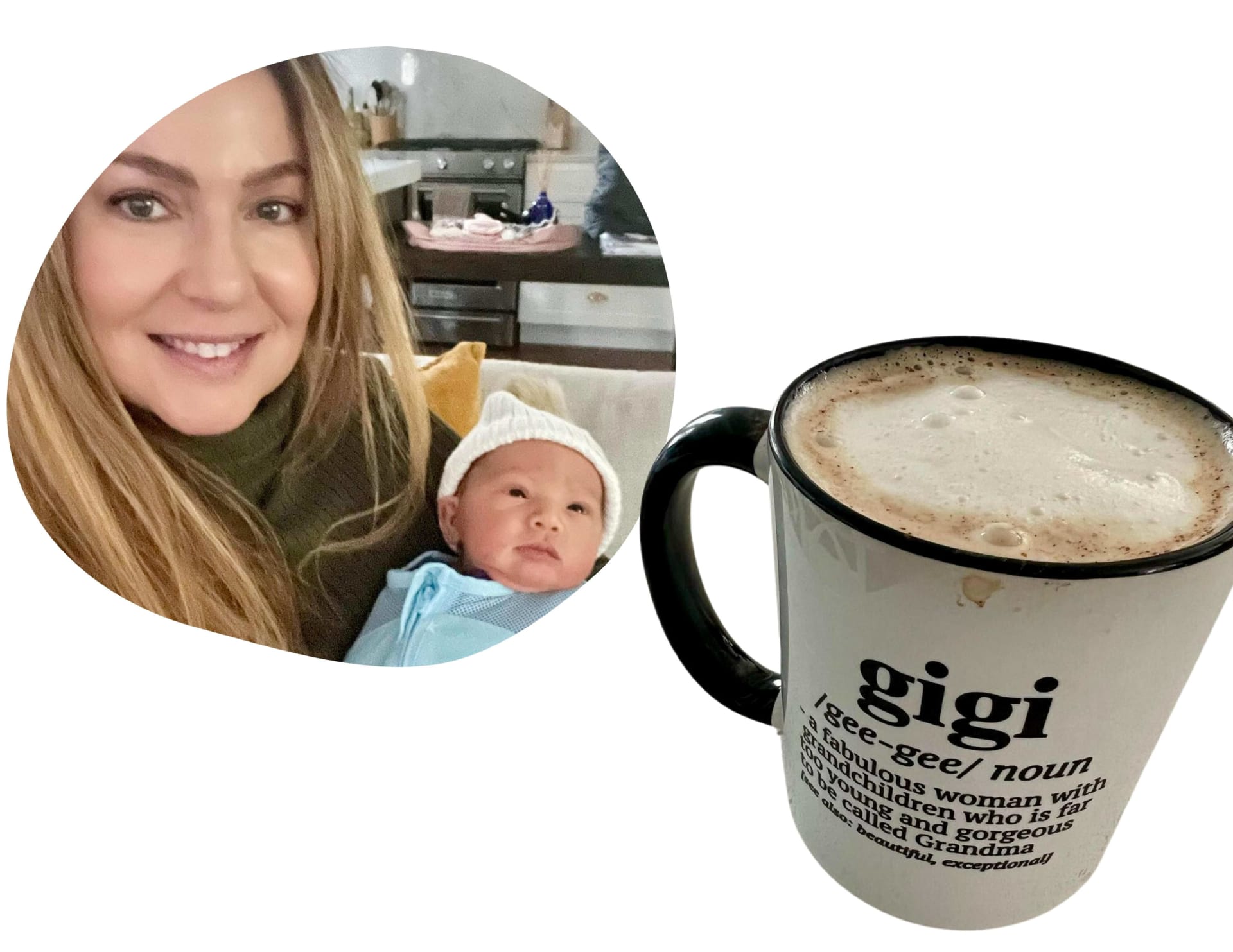 "Me and the newest addition to the Deckman family, Weston!"
PICK THE RIGHT SPACE
First things first, pick the room. If possible, choose a calm, sun-filled room that is close to your bedroom. That way, you can get there easily – particularly when your baby wakes up during the night.
OPT FOR CALM COLORS
Choose soft or light colors for the walls; bright colors are stimulating and could disturb your baby's ability to fall asleep. If you like intense hues, introduce them in small touches, such as furniture items, sheets or curtains, decorative objects, and stuffed animals.
I know it can be a snooze to keep decor toned down especially when you're so excited to bring in a new life, but it doesn't have to be!
My artist for a daughter, Julia, painted a wallpaper-like mural on two adjoining walls in beige with ferns popping in subtle white. She kept it neutral while still adding a creative, abstract touch for mom and the baby to gaze upon.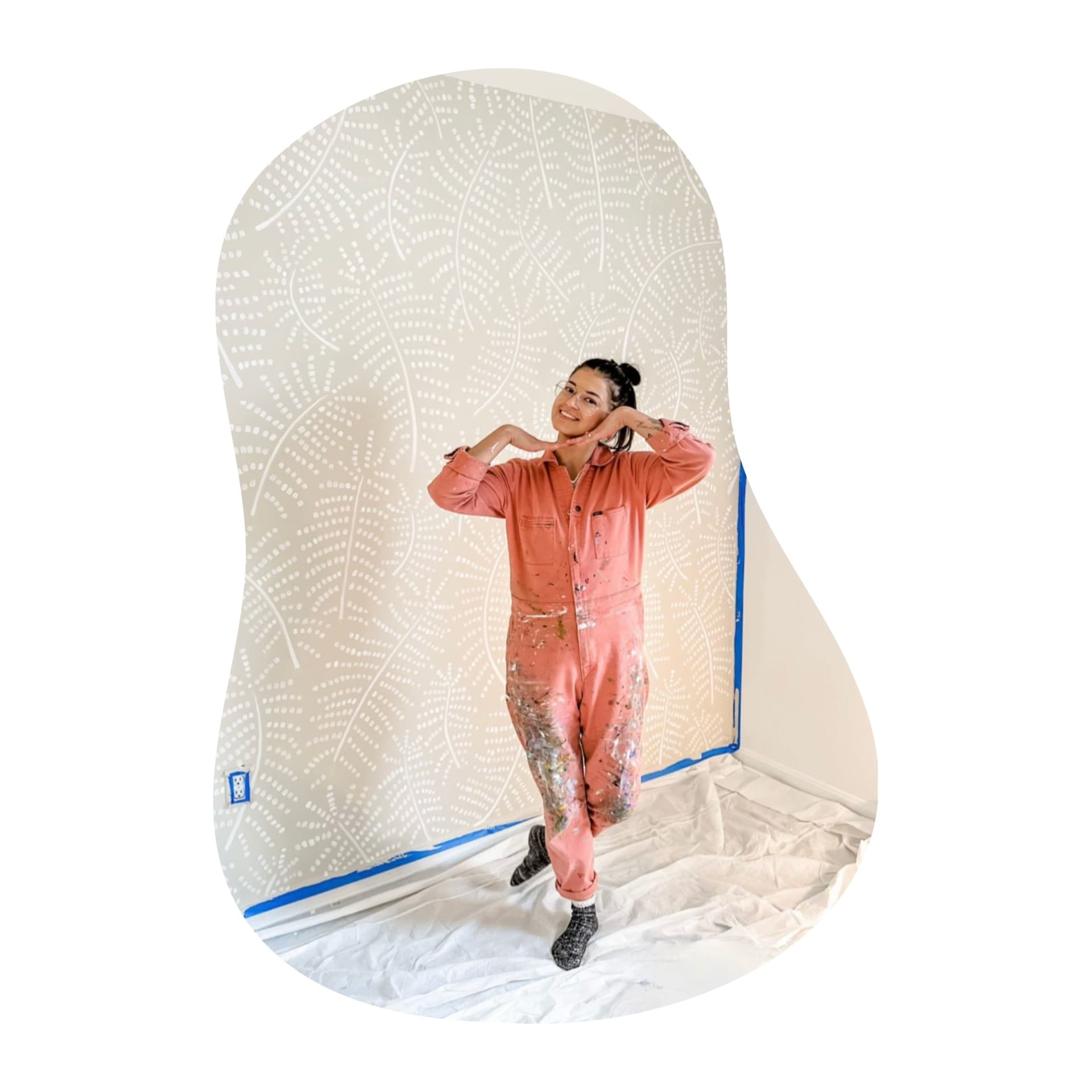 "My daughter and Charleston-based artist, Julia Deckman!"
This hand-painted project began with inspo photos. Ashley sent snaps of her mood boards and swatches so that Julia could get a feel for the vibe she wanted in the space. She's based in Charleston, so she created a custom design that Ashley approved of ahead of her visit to Annapolis. Talk about the best aunt ever! It was such a special gift and we're in love with how it turned out.
If you would like to get your very own hand-painted wallpaper in your home, Julia is your girl!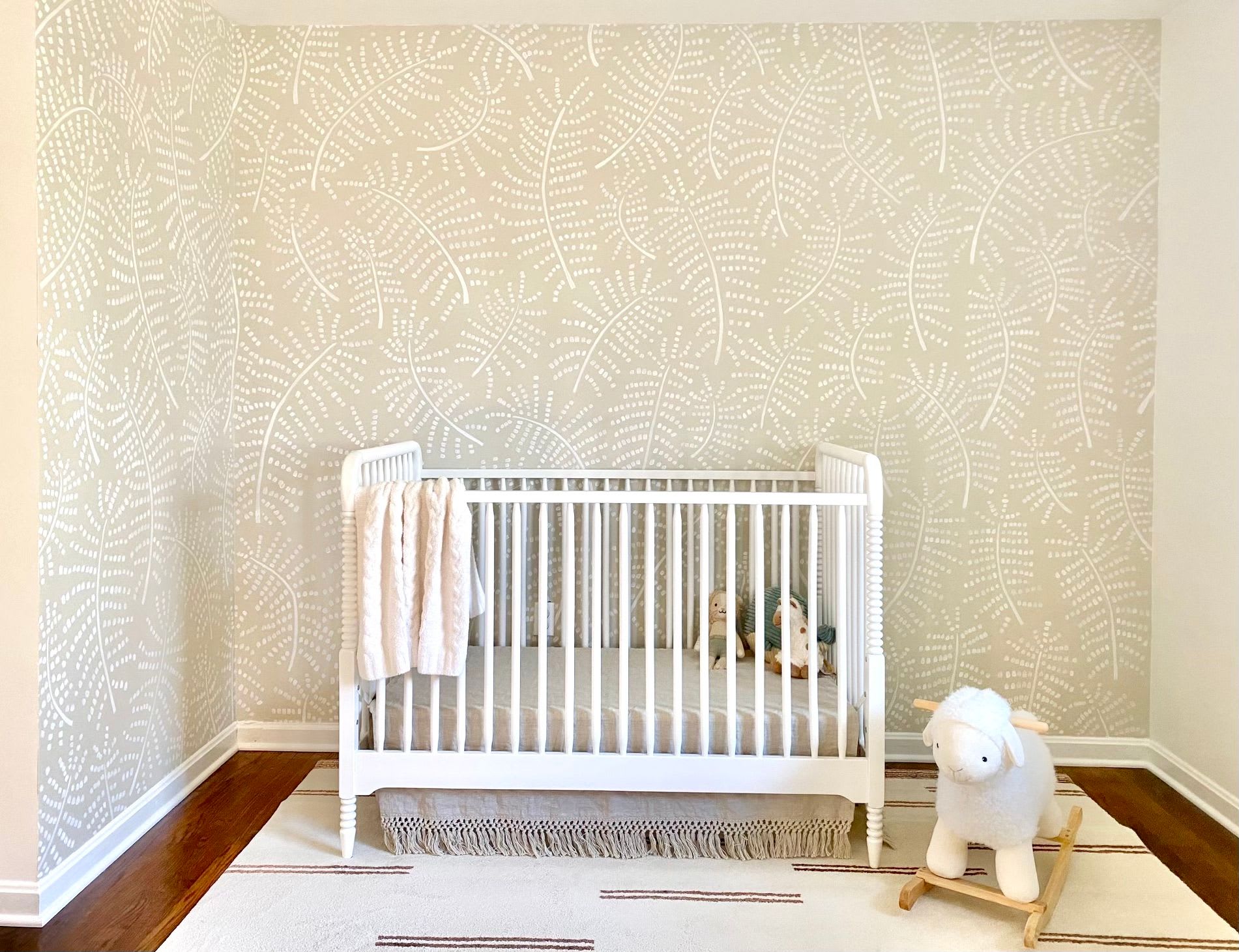 "The finished product!"
EASY-TO-CLEAN FLOORING
If you can, choose hardwood or tile for the floors as opposed to carpet, which can be allergenic. Of course, wood flooring has the potential to take away the coziness of a room, so my daughter added a comfortable accent rug that meets the crib which will be perfect for playtime in the future.
LET THERE BE LIGHT (but not too much)
Use soft and indirect sources of light. As mentioned before, brightness is overstimulating and can mess with your baby's circadian rhythm, especially when you're rocking them to sleep at night. Overhead ceiling lighting can be harsh for anyone, so Ashley installed a rattan lamp to soften the glow. Here's the exact one she used.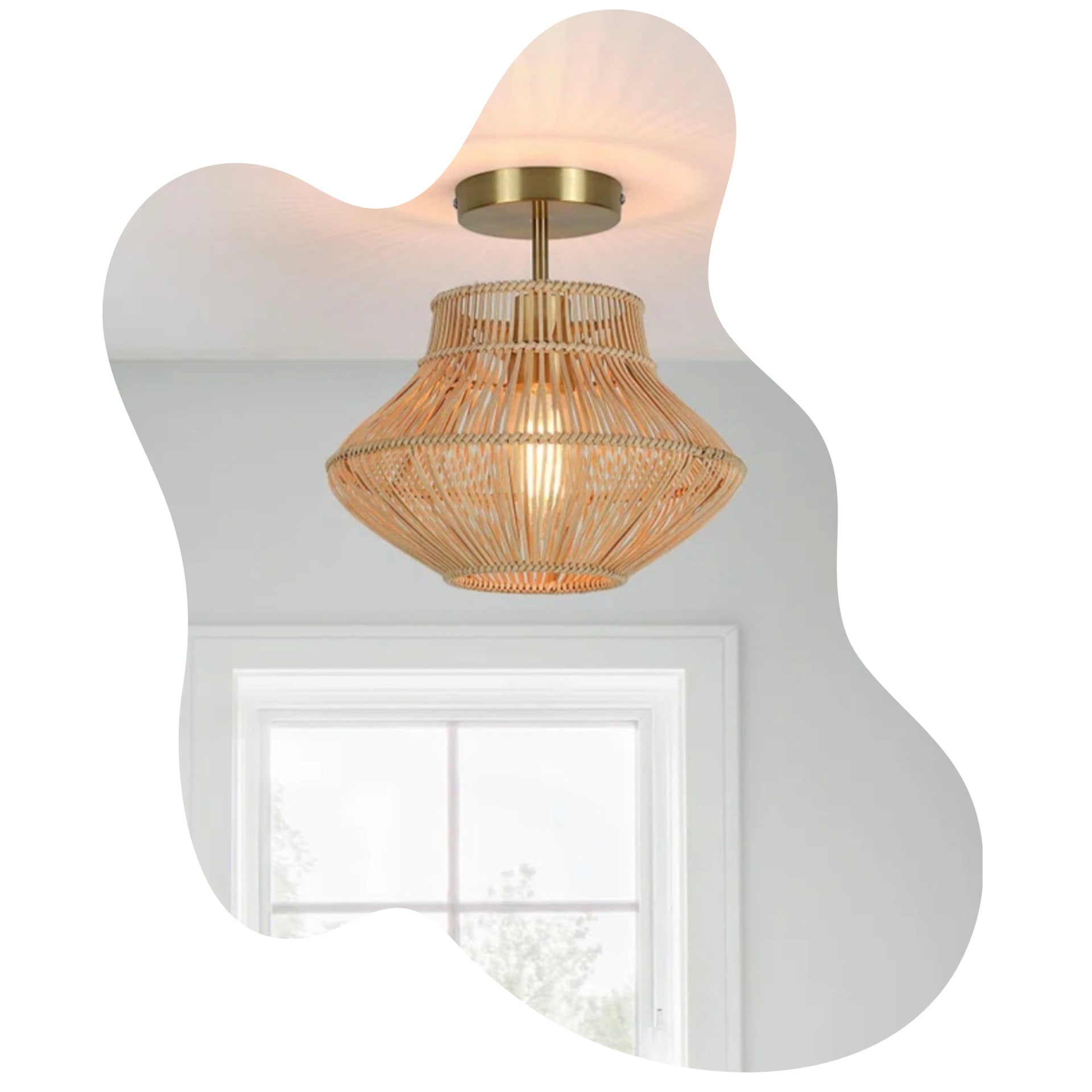 "Click here to purchase your own!"
HIRE JULIA FOR CUSTOM ART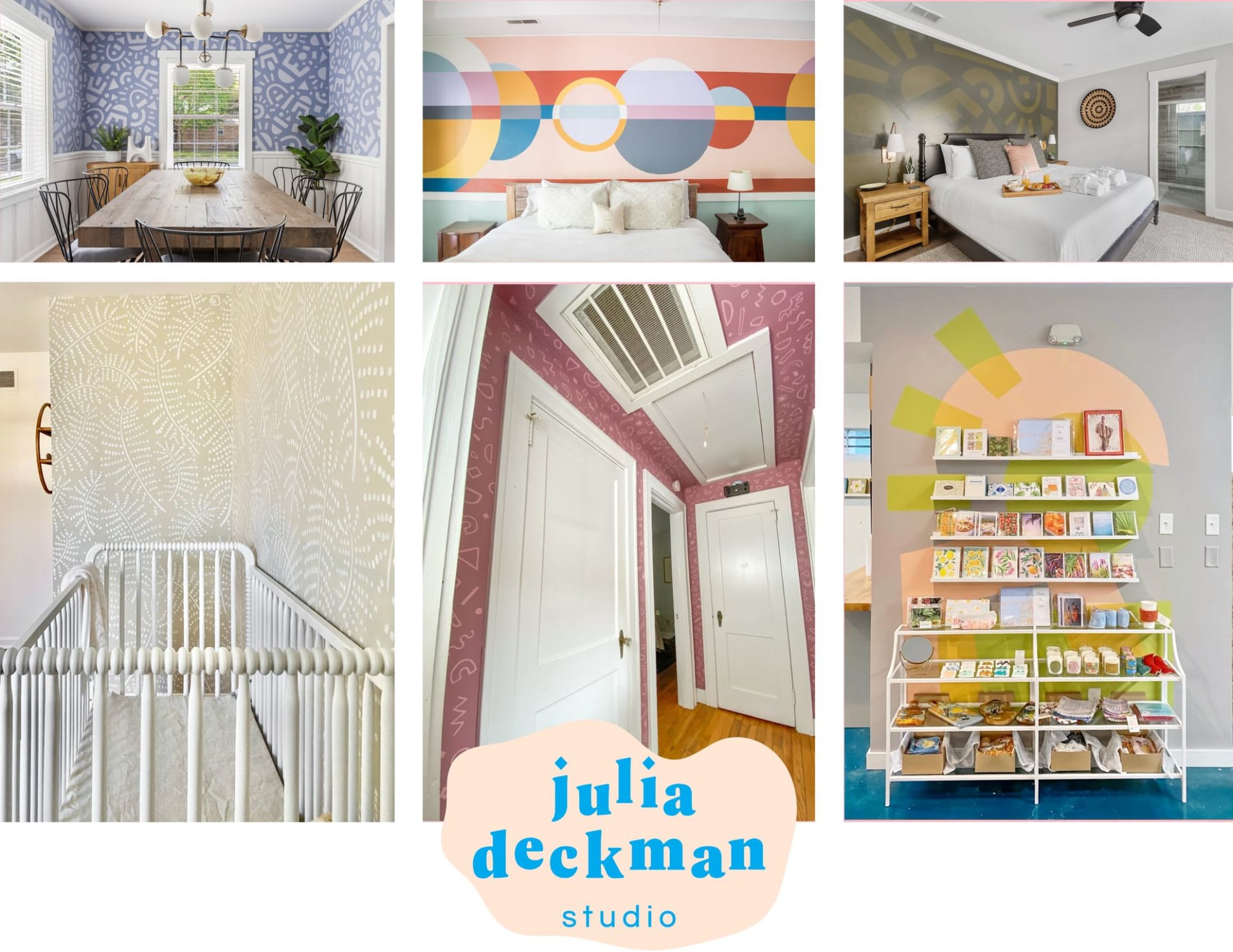 Julia Deckman will be making her way up to Annapolis from Charleston sometime in May for the Trunk Show at Revival. If you or anyone you know might want a custom wall treatment, contact her for details!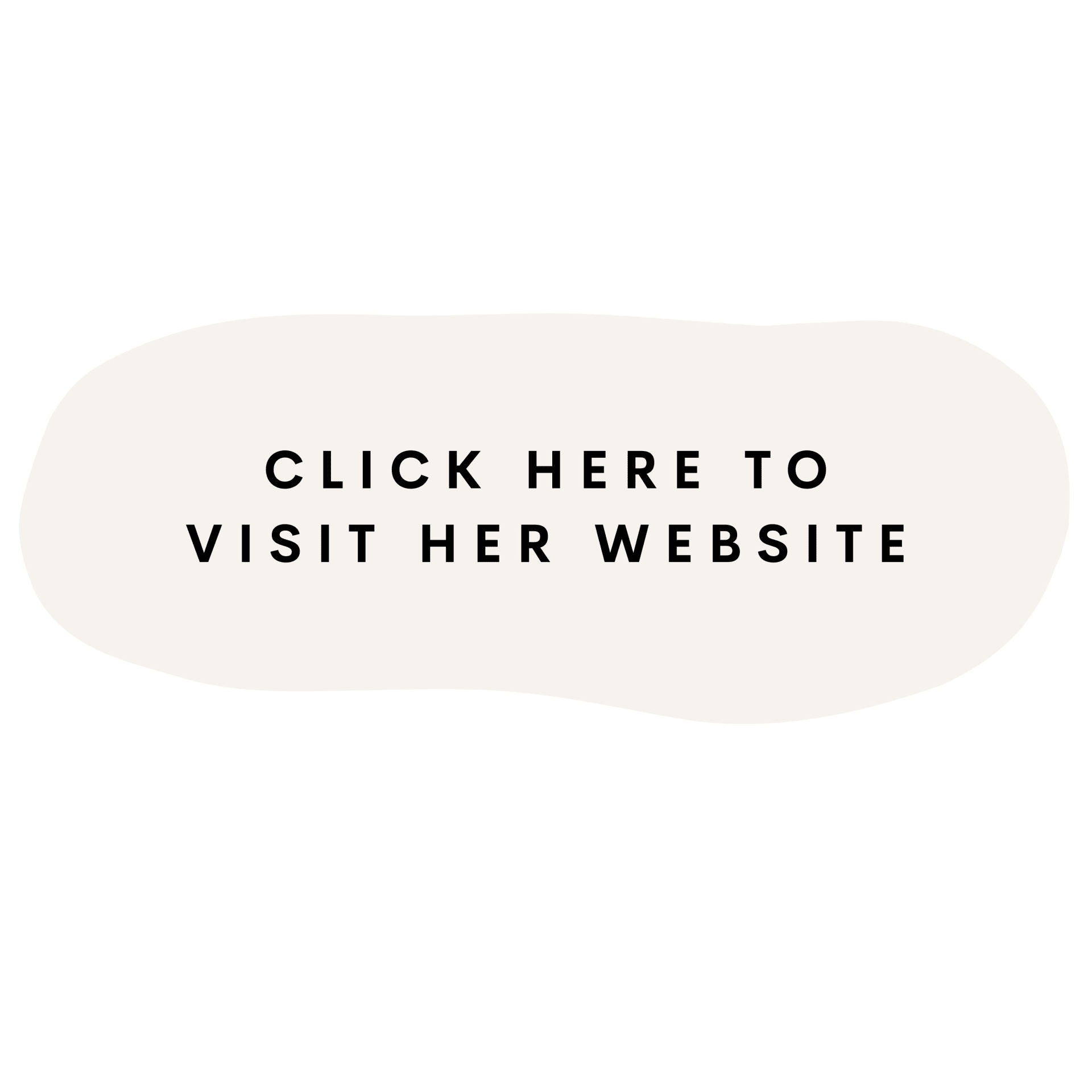 SO PROUD OF BOTH MY DAUGHTERS & GRATEFUL FOR MY GRANDSON, WESTON. I HOPE EVERYONE HAS A GREAT SPRING SEASON! CHEERS TO NEW BEGINNINGS!